Italian School Championship with 1800 players!
Montesilvano is succesfully hosting the Italian school championship "Trofeo Scacchi Scuola", which started on the 7th of May. With an outstanding starting list of 290 teams, and a total of 1.485 players from most of the Italian schools, this event is officially the biggest tournament in Italy!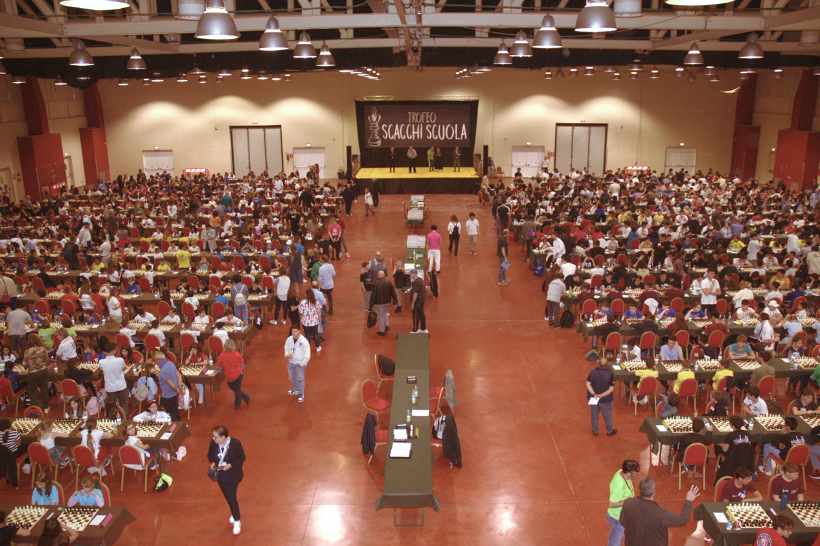 Every school grade excitedly joined the event, from primary to high school, completing till now 4.004 matches. Most of them have yet to be played, thanks to the careful organization of "ASD Circolo Scacchi R. Fischer Chieti" along with the partnership of "Le Due Torri srl", the biggest chess supplier in Italy and official provider of the Italian Chess Federation, and UniChess srl, managed by GM-FST-IO Roberto Mogranzini.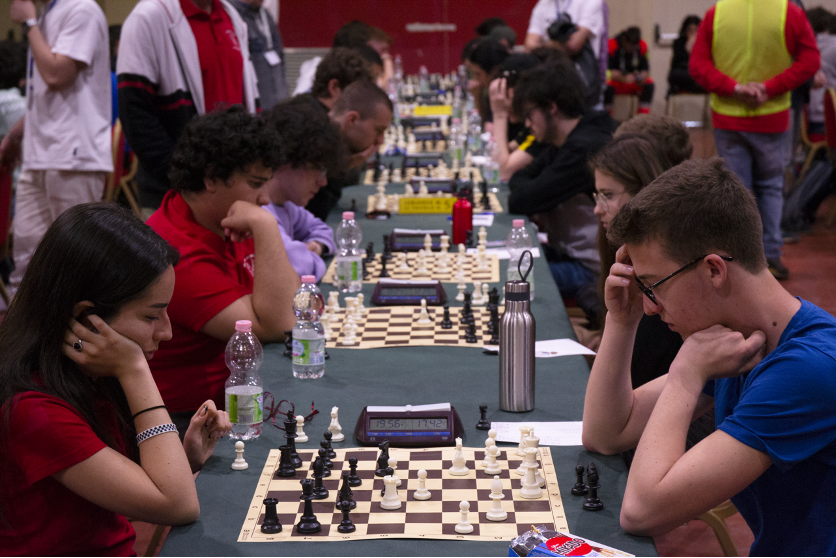 This event represents the tip of the iceberg for all chess programs in Italian schools, and they involve between 80.000 and 100.000 students. That's why the Italian Chess Federation's President Mr. Luigi Maggi participated today, at Pala Dean Martin located in Montesilvano, to pay respects to all young participants who represent the future of the Italian chess movement.
The events' location will be a meeting spot for another significant occasion to the whole chess world. From 12th to 25th November 2023 the Pala Dean Martin of Montesilvano will host the FIDE World Youth Chess Championship for under 14-16-18. A key point for such success is represented by the collaboration among the municipality of Montesilvano, the local hospitality industry and local chess clubs creating a joint venture having people's amusement as main goal.