Internet based FIDE Seminar for International Organizers - Results
Monday, 28 November 2016 08:49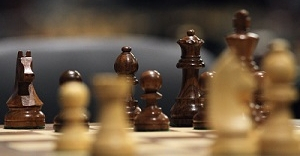 The Internet based FIDE Seminar for International Organizers was held from 21 to 24 November 2016.

The lecturer was IO Theodoros Tsorbatzoglou. The Technical Organizer was IO Mikhail Prevenios.


The seminar was held in English language.

Successful Seminar attendees will be granted a FIDE IO Norm necessary for the FIDE IO title application.


| | | | | |
| --- | --- | --- | --- | --- |
| s/n | First Name | Last Name | FIDE ID | FED |
| 1 | Valentino | Martis | 7500254 | AHO |
| 2 | Friedrich | Rockenbauer | 1639161 | AUT |
| 3 | Vilembwa | Shem | 10802762 | KEN |
| 4 | Mutua | Sembei | 10802150 | KEN |
| 5 | Kristoffer | Gressli | 1523988 | NOR |
| 6 | Davor | Draskovic | 944327 | MNE |
| 7 | Jovan | Milovic | 930903 | MNE |
| 8 | Boro | Miljanic | 901385 | MNE |
| 9 | Chedly | Rahmani | 5500052 | TUN |
| 10 | Vugar | Safarov | 13426460 | AZE |
| 11 | Sean | Manross | 150270070 | USA |
| 12 | Doga | San | 44542453 | TUR |
| 13 | Marijana | Dakic | 16505182 | MNE |